Why invest in Alliance Villa Belvedere - DTCP approved Oragadam land for sale?
UPCOMING NEW INTERNATIONAL AIRPORT NEAR ORAGADAM ASSURES RAPIDLY ASCENDING APPRECIATION
Development and demand for DTCP Approved plots in Chennai, Oragadam compares with the New International Airport in Devanahalli, Bangalore. The Airport transformed Devanahalli from a sleepy, non-descript town to one of the most sought-after destinations in Bangalore in just a matter of few years. The whole of North Bangalore quadrant was transformed overnight to a dream residential location. In fact, we have two classic examples of how, in general, land value shoots up around airport corridor – that of Bangalore International Airport and of Rajiv Gandhi International Airport, Hyderabad. It is estimated that the land-value on both the aforesaid airport corridors skyrocketed over 700 – 900% in just a matter of 5 years. Oragadam is on the same growth trajectory today.
WITH THE NEW AEROSPACE PARK, DEMAND FOR RESIDENTIAL PLOTS IN ORAGADAM IS ON UPSWING AS NEVER BEFORE
The Aerospace Park, in which 30 aerospace companies that are setting up Units, takes the Oragadam-Sriperumbudur belt to a new high. Tamil Nadu Industrial Development Corporation (TIDCO) has already allotted land to over 12 companies. Spread across 300 acres of land the exclusive Aerospace Park is estimated to create huge employment opportunity. TIDCO expects 30 to 40 companies in all to set up their Units in the Park in Phase I. This created a buzz among the Chennai investors dreaming to buy plots in Chennai to make their first investment in and around Oragadam.

HIGH RETURNS AWAITS YOU! BE IT PHASE-1 OF 375 VILLA PLOTS OR PHASE-2 OF 300 VILLAS.
Villa Belvedere Plots in Chennai is being developed in 2 Phases. In the 1st Phase we are offering you over 375 Villa Plots. You will be free to build your own villa on your plot as per your plans. In the 2nd Phase we will launch a gated community of over 300 Villas built by Alliance in Villa Belvedere enclave. It is plain to see how your investment in a Villa Belvedere Plot today will appreciate faster and smarter than any other you can think of with the coming of World-class Villas in your complex.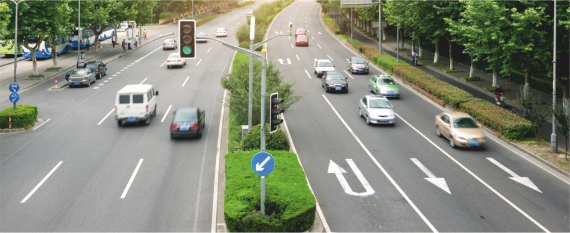 GREATER THE ACCESS, HIGHER THE DEMAND. VILLA BELVEDERE IS LOCATED ON THE ORAGADAM, 6 LANE STATE HIGH WAY ROAD
Located exactly on 6-Lane Oragadam Main Road, Villa Belvedere is set to earn 30% more than interior locations. For proximity to arterial roads keeps you ahead of others in time and space. The 200 ft. Oragadam Main Road connects you to Chennai city and its suburbs.
ORAGADAM AMONG ONE OF THE TOPMOST AUTOMOBILE HUB OF THE WORLD
Dubbed the "Detroit of India", Oragadam and its vicinities is home to multinational auto majors including Daimler-Benz, Renault-Nissan, Ford, Hyundai and others. Plus manufacturing giants such as Dell, Flextronics, Samsung and Motorola. Well-connected via road and rail, Oragadam is regarded the biggest automobile hub in South Asia and it enjoys the reputation of being the largest and most developed industrial belt in Chennai. Clearly, investing in Villa Belvedere, the premium property in Oragadam is sure to appreciate far better than any other.
VILLA BELVEDERE PLOTS WITH EMI FACILLITY AVAILABLE; COMES AS A PART OF
A 30 ACRE DEVELOPMENT EQUIPPED WITH
Black Top Roads | Street Lights | Underground Sewage Connection
Underground Water Connection | Underground EB Connection